Client Services
Ask Carlina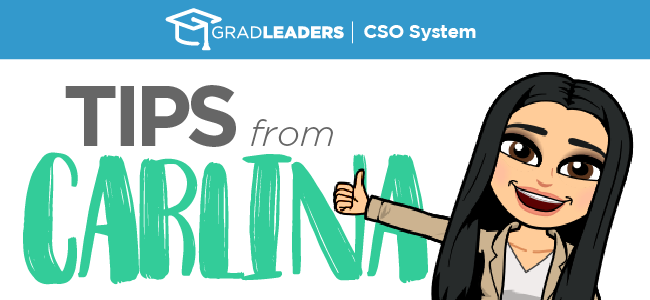 Have a question? Carlina, our CSO System expert, is here to answer your frequently asked questions and give you tips and tricks for using the CSO System.
Do you have a question that would make a great "Tip" for Carlina to answer?
Did Carlina help you solve a problem that you think other users are having?
Do you just want to see if you can stump Carlina with a tricky system question that makes you curious?
Now is your chance! Submit a question for Carlina below, and she will answer it when she can.
Please note:  If you have a pressing matter, or need a quick response, please submit a support ticket at support@gradleaders.com or jump on live chat so we can help you right away. This form will not generate a support ticket.
Ask Carlina:
See all the questions Carlina has answered: